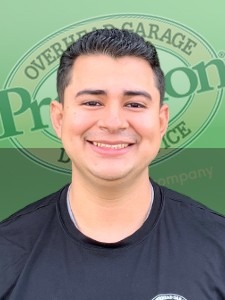 Tech ID#: 96
Reviews: 1
Average: 5.00 star
Antonio Mendoza
Technician
Antonio Mendoza
has received 1 Reseña, reviews.averaging:





Antonio Mendoza's Bio:
Greetings all. My name is Antonio. I was born and raised in the Bay Area. I enjoy the diverse cultures we have, especially the amazing foods/restaurants found within the Bay Area. In my free time I enjoy spending time with my wife and son on walks and hikes. Everyday I strive to be a better Father, a better Husband, Person, and Technician. I'm looking forward to providing you with the best customer experience.





Date:
07/17/2022
Garage Door Opener Install
Livermore, CA
?
At the completion of every job all Precision customers that provide contact information are sent a request to review our business.
Service Provided:
Garage Door Opener Install
Product:
Remotes / Keypad